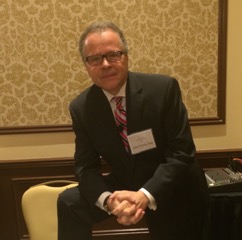 John Ferris
Principal Attorney
John Ferris has 30+ years of experience as a personal injury lawyer. During that time he has successfully settled nearly 3000 cases. Mr. Ferris grew up in Rockford Illinois and holds a Bachelor of Arts degree in Communications as well as a Master's degree in Education from the University of Illinois. He received his law degree from the University of Denver College of Law. John is a member of both the Colorado and Denver Bar Association's as well as a member of the Colorado Trial Lawyer's Association. John has allowed himself to continue furthering his passion for education in training and developing others by leading leadership programs for adults for 20 years as a volunteer. As a highly trained professional, he will design a strategy for you that will expedite the resolution of your case.
Andrea Fuller
As the Pre-litigation Liaison, Andrea specializes in supporting people through the whole process with a human touch. She holds a Bachelor of Science in Communication from Boston University and worked for more than 20 years in the field of personal development. Her commitment is to support all clients to be empowered through what can often be a difficult and trying process. You can count on Andrea to be an extraordinary listener, partner and advocate on your behalf.
Haley Norris
Paralegal
Haley has been the Pre-litgation paralegal at The Ferris Law Firm for 5 years. A Colorado Native who loves staying active and being outdoors, Haley has strong ties to the Community. In 2013, Ms. Norris graduated with a Paralegal degree from the University of Colorado at Denver. Prior to choosing to follow in the footsteps of her mother who was paralegal for 10 years, Haley worked for the Ken-Caryl Ranch Metropolitan District where she created and executed lesson plans for students in kindergarten through sixth grade routinely addressing the needs and concerns of parents regarding children and their developmental needs.
Emily Berger
Pre-Litigation Paralegal
Emily has been a Pre Litigation paralegal for 5 five years. She comes to Colorado from working at the personal injury firm of Berger & Vogini, LLC in Kansas City Mo.
She has her Bachelor of Fine Arts from the University of Missouri-Kansas City. She has wonderful communication skills and on her time off is continuing her studies in Clinical Psychology and enjoying hiking.